XLReporting stands with our friends and colleagues in Ukraine, and all people in Ukraine. We call for peace. Stop this war.
Is your work
too complex

for spreadsheets?
Stop using spreadsheets for reporting, budgeting, and consolidation. You can do better.

Rely on automated reports and models instead of manual work. Focus on analyzing.

You want to
Analyze

,

Predict,

and

Act

. Request A Demo Watch a 1-minute Video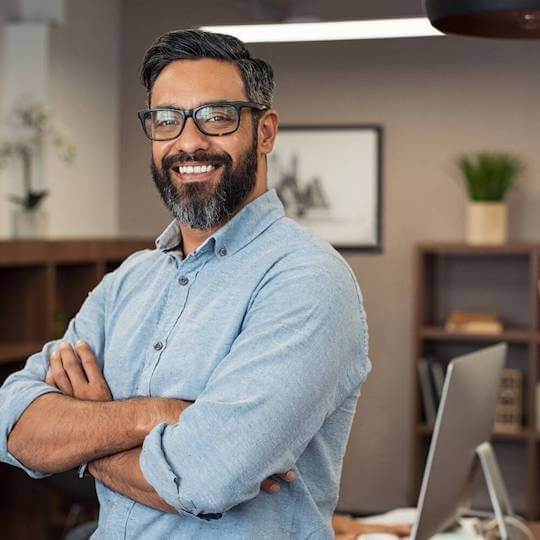 Improve

your reporting and budgeting

Can't get the information you need from your accounting system? Are you struggling with spreadsheets to do your reporting? It's time to switch to XLReporting.

Connect your data, and create your own reporting and budgeting models. XLReporting gives you automation, overview, and reliability at every step. That gives you confidence in your numbers and in your decisions.

Learn more
"Game-Changing Software"
"Truly outstanding, I've never come across such a flexible and dynamic
planning and forecasting software with such awesome support."

Lawrence (owner)
Farming company, 11-50 employees
Automate Reporting
Connect to your accounting and other systems. No manual steps needed.
Discover the trends
XLReporting tells you where to look, what's ahead, and what to decide.
Follow your dimensions
Report on all dimensions in your business. Instantly and reliably.
How will XLReporting
help you?
Analyze

what drives your business

Automate your reporting and budget templates and combine all your data. Get the right numbers at the right time.
Predict

budgets and scenarios

Manage the budget process across your organisation with free-form budget models that support your business.
Act

with confidence in your numbers

Be on top of your actuals, and in control of your budgets. If you can trust your numbers, you can trust your decisions.
Simplify

your work
Design your reports
Easy-to-use editor with rows, columns, and formulas.
Budget how you want
Manage your budget in line with your business.
Learn more
Trust your source data
Connect to data in your accounting and other systems.
Learn more
Move away

from complex spreadsheets

Is your company growing? More complexity, more data, more questions to answer? Are you dependent on spreadsheets, which have become too complex? XLReporting combines all your data and gives you the right numbers at the right time.

Some examples:
Reporting across multiple companies or locations
Managing multiple departments or cost centers
Tracking categories in Xero and Quickbooks
Learn more
Let us
help you
Are you rushing from deadline to deadline? Trying to move away from spreadsheets, but struggling to find the time to do it?

Why not let us do it for you?

We are finance experts and specialized in reporting and budgeting. We understand your challenges and we speak your language.

We'll help you with your implementation.
Setup plans
Talk to us
Listen

to our clients
"We no longer have to manually export, copy and paste data to prepare our reports."
"It gave us the tools to improve our month-end processes. We saved hours every week."
"XLReporting was quick to implement, and easy to use. Great support along the way."
"Highly configurable solution for reporting and budgeting."
Click here for all client reviews.
Improve your budgeting and reporting
See how XLReporting adds value in a 30 minute meeting.
Schedule your demo now.
Request A Demo
or
Start A Trial
(no credit card needed)
We do not use cookies. We do not track your browsing activity. We are GDPR compliant.